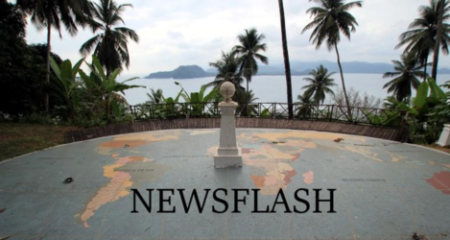 On 6 November 2019, Law n. 13/2019 approving the Value Added Tax "VAT" Code was published in São Tomé and Príncipe's Official Legal Gazette.
According to Article 6 of said Law, it would enter into force on 1 March 2020.
However, said deadline looked very short for the entry into force of the Law, given the highly-developed mechanisms and obligations it stated, which led the economic operators to conclude that the Law would either enter into force and additional measures would be taken by the Government to develop the infrastructure required for the full implementation and enforcement of the obligations stated by the Law, or that its entry into force would be postponed.
On 28 February 2020 the Government of São Tomé and Príncipe published a statement on its Facebook page, informing that the entry of the VAT Code was postponed, due to "lack of technical conditions".
"Having the Council of Ministers verified that all the technical conditions for its entry into force were not met yet, the Government informs that the implementation of this process is postponed until further notice".
The statement then adds that "the process of defining the new date of entry into force of the referred Law will follow its procedures before the National Assembly".
This information was then published in the website of STP Press.
As of the date of publication of this Newsflash, this decision has not been published in any official document yet.
LI&P is currently in close communication with the tax authorities of São Tomé and Príncipe and will receive confirmation from them once an official document is issued on this matter.
As soon as we have it, we will issue an update to this Newsflash.
***
Please do not hesitate to contact us should you have any query.
Yours faithfully,
Sébastien Lechêne                                             Javier Iñiguez
sebastien.lechene@lipadvisory.com                        javier.iniguez@lipadvisory.com