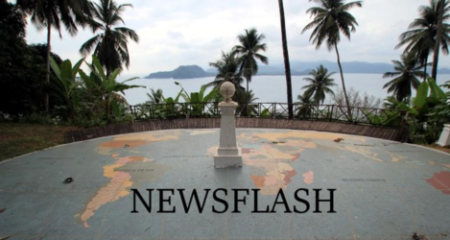 The Council of Ministers decided on 12 June 2020, through Resolution no. 23/2020, dated 13 June 2020, to declare the State of Public Calamity throughout the National Territory, from 16 June 2020 at midnight, until 31 July 2020.
In this period, some general sanitary measures will remain unchanged until 31 July, in particular all the measures of hygiene and social distancing already taken.
The other measures will be implemented gradually, in 3 phases, as follows:
 Phase 1 – from 16 to 30 June 2020
– Opening hours of the Public Departments: 07:30 AM to 01:00 PM;
– End of the mandatory general confinement;
– Return of public and private works.
– Authorisation for exceptional commercial repatriation flights, only with domestic
passengers or foreign citizens resident in Sao Tome.
 Phase 2 – from 01 to 15 July 2020
– Opening hours of the Public Departments: normal;
– General trade and services operating in normal hours;
– Opening of airspace and authorisation of commercial flights from countries belonging to
the CPLP.
 Phase 3 – from 16 to 31 July 2020
– Opening hours of the Public Departments: normal;
– Re-opening of air and maritime links between the islands of Sao Tome and Principe;
– Authorisation of commercial flights from all countries.
The contents of this publication are based on our knowledge and interpretation of current law and practice which are likely to change
over time. The publication is provided for information purposes only and does not constitute professional advice of any kind. The
information provided in the publication should not be used as a substitute for consultation with professional advisers. Before making any
decision, taking any action, or refraining from taking any action, the client should first consult a professional adviser who has been
provided with the pertinent facts relevant to the client's particular situation. No responsibility for any loss occasioned to any person acting
or refraining from acting as a result of any material in the publication can be accepted by LI&P, the author, copyright owner or publisher
or any of their related entities, partners, directors, employees, agents or subcontractors.