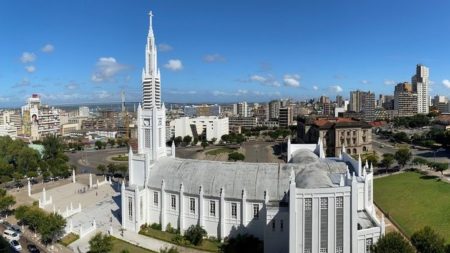 On 30 July 2020, the Ministerial Order number 37/2020 approved the returns for the declaration of the mining production tax (IPM form), the surface tax (ISS Form) and the mineral resource income tax (IRRM form) under the Specific Tax and Tax Incentives regimes, for mining activities.
The contents of this publication are based on our knowledge and interpretation of current law and practice which are likely to change
over time. The publication is provided for information purposes only and does not constitute professional advice of any kind. The
information provided in the publication should not be used as a substitute for consultation with professional advisers. Before making any
decision, taking any action, or refraining from taking any action, the client should first consult a professional adviser who has been
provided with the pertinent facts relevant to the client's particular situation. No responsibility for any loss occasioned to any person acting
or refraining from acting as a result of any material in the publication can be accepted by LI&P, the author, copyright owner or publisher
or any of their related entities, partners, directors, employees, agents or subcontractors.