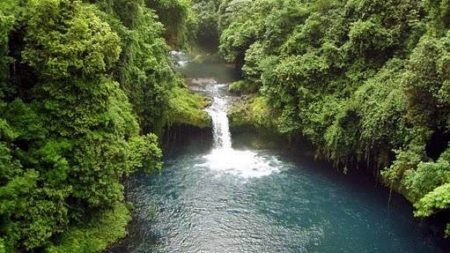 Through the Decree no. 54/2020, dated 4 August, Equatorial Guinea entered in the second phase of relaxation of the State of Sanitary Alarm adopted by Decree num. 42/2020, dated 31 March.
These are the main measures approved:
 Travelers arriving in the country, whether expatriates or nationals, must present a certificate of negative PCR Test issued less than 48 hours prior to the arrival.
 In the event that travellers do not present said certificate, the PCR TEST will be carried out at the airport and the travellers must isolate themselves in a city hotel, awaiting the result of the TEST PCR, under the supervision of the Committee. The costs associated with the stay at the hotel will be borne by each traveller, regardless of their citizenship, national or foreign.
 PCR test done at the airport is subject to the payment of XAF 50,000, for nationals, and XAF 110,000 for expatriates. The payment of the test must be made by deposit or transfer to the bank account with the following details:
o Bank: National Bank of Equatorial Guinea (BANGE)
o Account Name: National Institute for Research in Public Health of Equatorial
Guinea (INISAPGE)
o Account number: 37111233901-3
o SWIFT code: NAGCGQXXX.
The contents of this publication are based on our knowledge and interpretation of current law and practice which are likely to
change over time. The publication is provided for information purposes only and does not constitute professional advice of any kind.
The information provided in the publication should not be used as a substitute for consultation with professional advisers. Before
making any decision, taking any action, or refraining from taking any action, the client should first consult a professional adviser who
has been provided with the pertinent facts relevant to the client's particular situation. No responsibility for any loss occasioned
to any person acting or refraining from acting as a result of any material in the publication can be accepted by LI&P, the author,
copyright owner or publisher or any of their related entities, partners, directors, employees, agents or subcontractors.