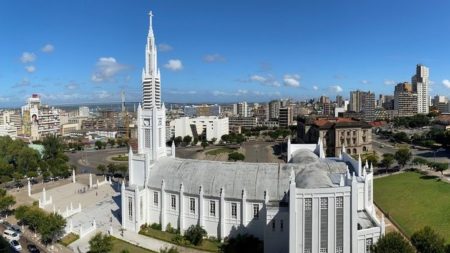 Recently, Presidential Decree no. 21/2020, dated 26 June 2020, was promulgated extending, for the third time, the State of Emergency, from 30 of June until 29 of July 2020 which maintains all the previously implemented measures and adopt new ones to mitigate the economic and social impact of the COVID-19 pandemic, such as:
• Limitation of the issuance of entry visas and cancellation of visas previously issued;
• Suspension of all procedural and administrative deadlines, including disciplinary proceedings;
• Suspension of prescription and expiry periods for all processes and procedures;
• Mandatory home quarantine, from 14 to 21 days, for all citizens arriving in the country who had been in places with active cases or who have had direct contact with confirmed cases of COVID-19
• Mandatory use of face mask;
• Limitation of the entry and exit of persons from Mozambican territory, except for matters of State interest, humanitarian aid, health and cargo transport, and suspension of the issuance of entry visas and cancellation of visas already issued;
• Adoption of sustainable fiscal and monetary policy to help the private sector facing the economic impact of the pandemic;
• Application of the court holidays regime to procedural and judicial procedures, without prejudice to urgent acts;
• Maintenance of the Registry and Notary services, banking, insurance and other financial services, Posts and Telecommunications.
The contents of this publication are based on our knowledge and interpretation of current law and practice which are likely to change
over time. The publication is provided for information purposes only and does not constitute professional advice of any kind. The
information provided in the publication should not be used as a substitute for consultation with professional advisers. Before making any
decision, taking any action, or refraining from taking any action, the client should first consult a professional adviser who has been
provided with the pertinent facts relevant to the client's particular situation. No responsibility for any loss occasioned to any person acting
or refraining from acting as a result of any material in the publication can be accepted by LI&P, the author, copyright owner or publisher
or any of their related entities, partners, directors, employees, agents or subcontractors.